IUCN and German government support post-COVID recovery through sustainable tourism initiative
Marseille, France, 5 September 2021 (IUCN) – At the IUCN World Conservation Congress in Marseille, IUCN and the German development agency GIZ today announced a new programme to strengthen the resilience of community-based tourism in and around protected and conserved areas worldwide. Through the programme, the German government is investing up to 17 million Euros to boost the recovery from the impacts of COVID-19 on people and nature.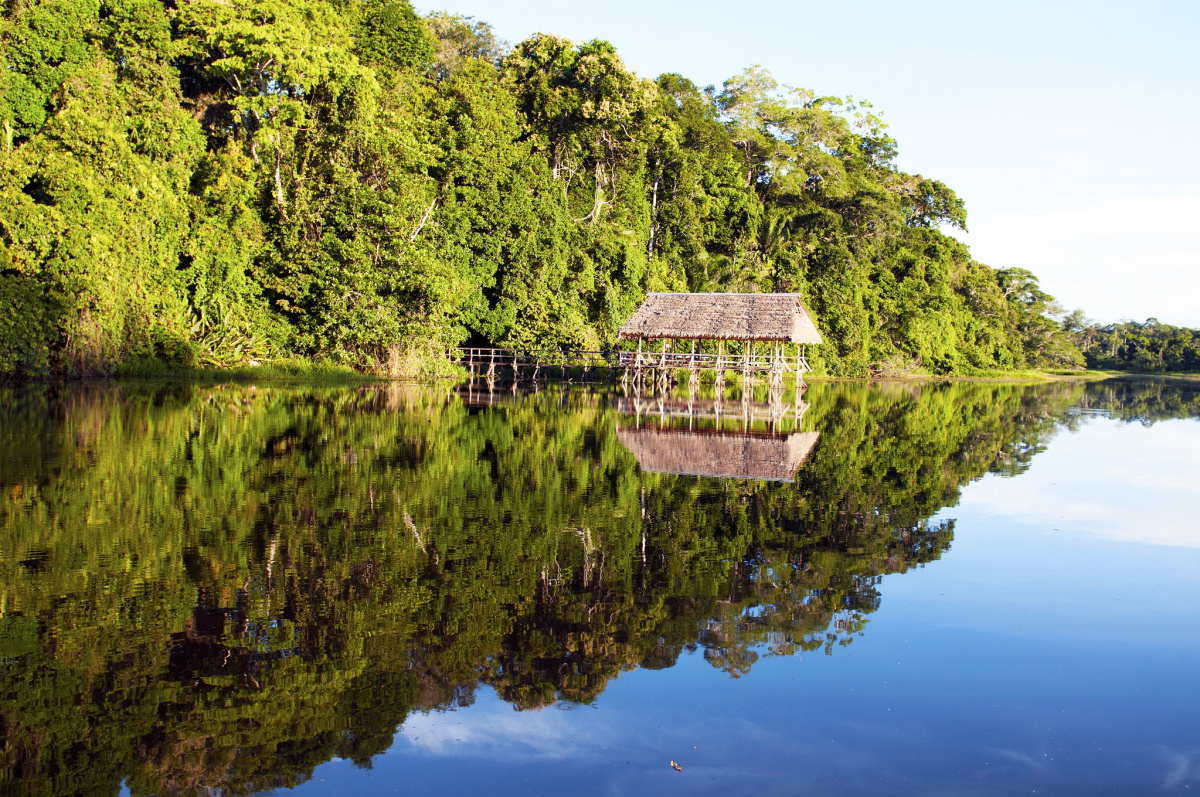 Photo: Íñigo Maneiro
"Protected areas play a crucial role in maintaining the health of the planet and our health as a species, and are critically important in conserving biodiversity, ecosystem services and mitigating impacts of natural disasters and climate change. Through this project, IUCN provides a lifeline to local communities who are unable to finance their vital nature conservation operations after decades of reliance on ecotourism ventures to supplement meagre budgets," says James Hardcastle, Associate Director, Global Protected Areas Programme, IUCN.
The programme, which is funded by the German Federal Ministry of Economic Cooperation and Development (BMZ) and includes implementing partners such as UNESCO and the WWF, will use tourism as an instrument to contribute to sustainable development in developing and emerging countries.
To pilot the initiative, IUCN will work with two World Heritage sites and five other protected areas in Peru and Vietnam to increase the resilience of the community-based tourism sector to future disruptions. This will include engaging local communities and indigenous peoples in developing community-based ecotourism action plans, and revising site management plans to include detailed tourism destination and visitor management protocols and guidance.
Through a dedicated 'cash for work' scheme under the initiative, local people who are dependent on nature tourism will be able to earn a supplementary income as their community prepares for the return of tourists, e.g. by restoring trails or other infrastructure or by collecting marine plastic. IUCN will also provide training for protected area managers and local entrepreneurs on tourism recovery measures, One Health principles, safeguards and strategies post-COVID-19, itinerary and product development and promotion for small-scale visitor management.
Experiences gathered in the pilot sites will then inform further action for community-based tourism solutions and the role of community-based tourism in pandemic recovery and prevention in and around protected areas on a global scale.
"The Corona-Tourism-Package of the German Federal Government aims to retain the structures of the tourism sector and to empower local actors to offer products and services in tourism. In the spirit of "build back better", the aim is also to improve the ecological and social aspects of tourism and to achieve improved resilience. The measures are closely tailored to the needs of the local people. The entire program addresses 26 countries that are particularly badly hit by the COVID-19 pandemic," said Lucia De Carlo, Head of the Division for the Cooperation with the Private Sector and Sustainable Economic Policy at the BMZ, which supports the project.
The COVID-19 pandemic has caused a global crash in international tourism, especially to remote and wild places that rely on tourism revenues to support local livelihoods. As around one in ten employees in the world has a job directly related to this sector, economic losses due to the drying up of tourism have been forecast to be in the trillions, with developing countries being hit the hardest.