IUCN and UNESCO explore how World Heritage can protect the high seas
Watch this video to learn why IUCN has joined forces with UNESCO's Marine World Heritage Programme to explore how the World Heritage Convention could protect the high seas.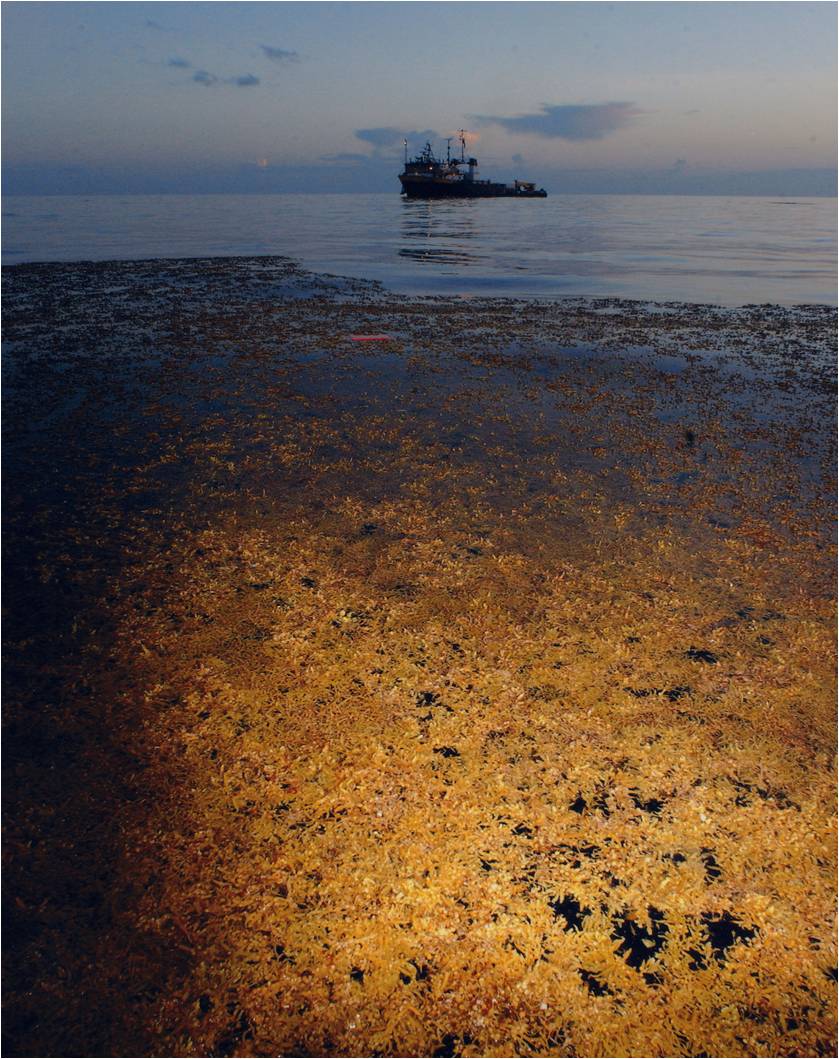 Photo: Sylvia Earle / IUCN
The high seas cover almost 50% of the planet and contain the largest amount of living species on Earth. They include iconic ecosystems, such as polar landscapes, seamount chains, or the Sargasso Sea – a vast expanse of floating seaweed in the Atlantic Ocean.  Yet these vast areas are outside any nation's jurisdiction and the unique characteristics they host are largely unprotected, with less than 0.2% of high seas currently estimated to be protected.

IUCN identified the high seas as a major gap on the World Heritage List in its 2013 report Marine Natural Heritage and the World Heritage List. The study provides a scientific framework to help build a representative, balanced and credible World Heritage List, together with a sister report on terrestrial gaps.

Last week, top scientists from around the world gathered in Paris as part of the high seas project led by UNESCO's World Heritage Marine Programme and IUCN, and supported by the Khaled bin Sultan Living Oceans Foundation. The aim was to develop an assessment of the potential for applying 'Outstanding Universal Value' – a central concept to World Heritage – to areas beyond national jurisdiction.

The first results of the joint UNESCO-IUCN high seas project will be presented at the World Heritage Committee meeting taking place in Istanbul in July 2016.