King Salman Bin Abdulaziz Royal Reserve Development Authority accorded government membership status by International Union for Conservation of Nature
KSRNR, Saudi Arabia, 29 May 2023 – King Salman Bin Abdulaziz Royal Reserve development authority, which is Restoring degraded ecosystems and conserves habitats and wildlife, has been officially announced as a government member of the International Union for Conservation of Nature (IUCN).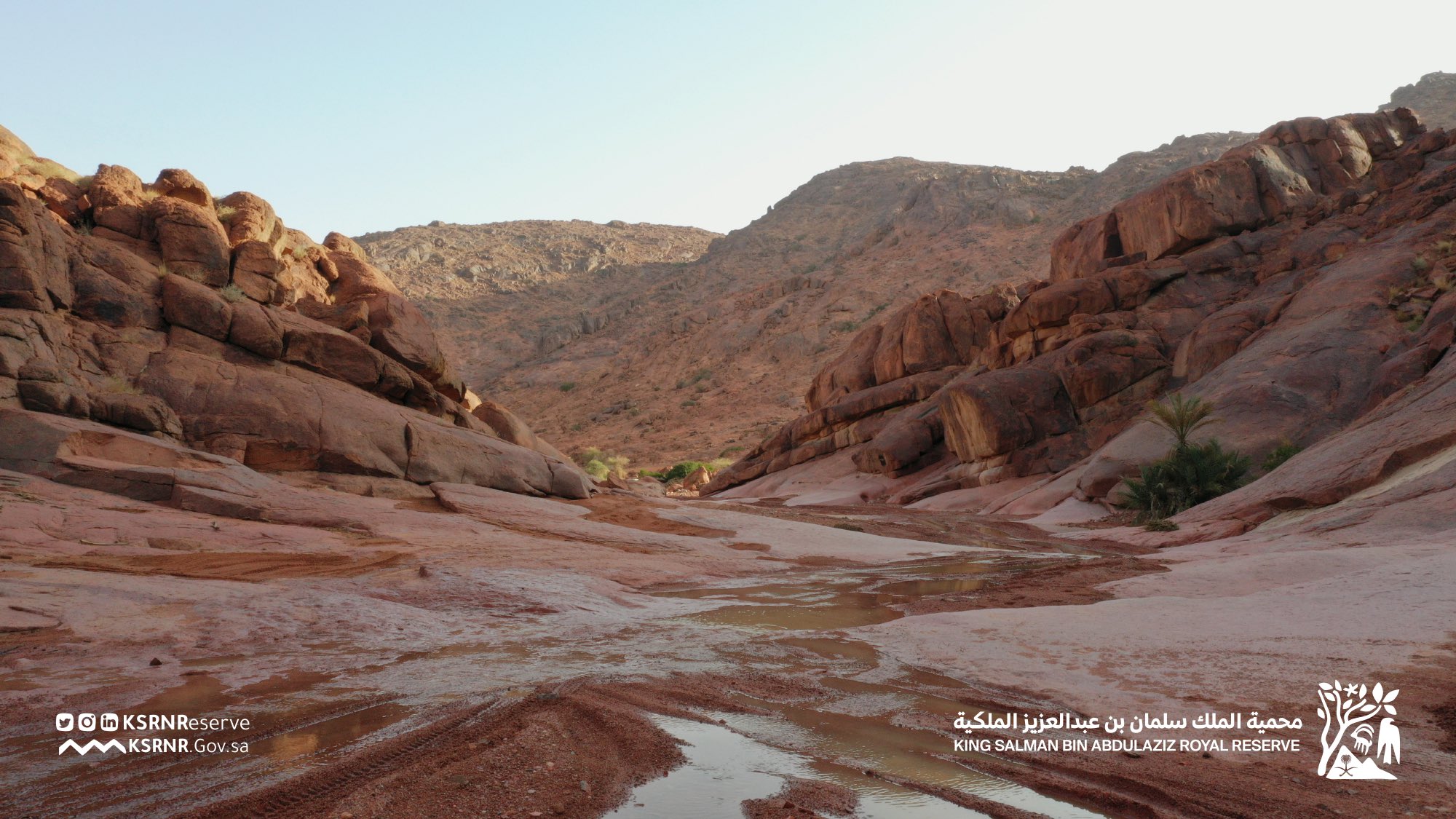 Photo: KSRNR
This will support KSRNR's strategy to conserve nature and wildlife by restoring and conserving characteristic habitats and flora, restoring and conserving viable populations of key fauna species, increasing environmental awareness and strengthening enforcement. As well as adopting evidence-based conservation and enact conducive management plans.
While IUCN government members are primarily at the state level, KSRNR was granted government membership status in recognition of its commitment to conservation. KSRNR will now be able to not only draw upon the specialist knowledge of 18,000 IUCN experts, but also provide information on the results obtained from its work in Saudi Arabia to a global audience through, for example, attendance at the IUCN annual meetings and quadrennial congresses.
IUCN was founded in 1948 and has counted Saudi Arabia as a member since 1981. IUCN is the global authority on the status of the natural world and the measures needed to safeguard it. In recent years it has worked on a number of initiatives in the Arabian Peninsula, including ensuring that key knowledge products such as the IUCN Red List of Threatened Species and the IUCN Green List of Protected and Conserved Areas are integrated into local level planning and regulations.
KSRNR aims to be promoted as the prime destination for an integrated Arabian Peninsula experience through developing KSRNR's tourism and offering and promoting engaging tourism journeys. As well as encourage private sector participation opportunities in tourism and leisure operations while conserving and promoting KSRNR's cultural heritage.
KSRNR also supports the sustainable well-being of local communities and contributes to national economic development by supporting the livelihoods of local communities through employment, relevant skills development, and business opportunities, therefore, enabling sustainable economic development within KSRNR.
Dr Hany El Shaer, Director of the IUCN Regional Office for West Asia, added: "We are proud that King Salman Bin Abdulaziz Royal Reserve development authority (KSRNR) has joined IUCN. Their accession constitutes a qualitative addition to the West Asia Office, which in turn will contribute to the protection and conservation of nature in the Kingdom of Saudi Arabia in particular and the West Asia Region in general".
About King Salman Bin Abdulaziz Royal Reserve development authority
King Salman Bin Abdulaziz Royal Reserve development authority (KSRNR) is a standalone government authority with an independent board and absolute financial and administrative autonomy. In 2018, The Custodian of the two holy Mosques, Salman bin Abdulaziz Al Saud issued a Royal Order on 01/06/2018 (17/09/1439 Hijri), which His Royal Highness established KSRNR was designated as a protected area to protect the natural environments and cultural values by improving vegetation cover and wildlife, covering 130,700 Km2 of land and represents 6% of Saudi Arabia. The diverse landscape gives rise to many different habitats, which serve as a shelter for various species.
King Salman Bin Abdulaziz Royal Reserve (ksrnr.gov.sa) 
About IUCN
IUCN is a membership Union uniquely composed of both government and civil society organisations. It provides public, private and non-governmental organisations with the knowledge and tools that enable human progress, economic development and nature conservation to take place together.
Created in 1948, IUCN is now the world's largest and most diverse environmental network, harnessing the knowledge, resources and reach of more than 1,400 Member organisations and some 18,000 experts. It is a leading provider of conservation data, assessments and analysis. Its broad membership enables IUCN to fill the role of incubator and trusted repository of best practices, tools and international standards.
IUCN provides a neutral space in which diverse stakeholders including governments, NGOs, scientists, businesses, local communities, indigenous people's organisations and others can work together to forge and implement solutions to environmental challenges and achieve sustainable development.
Working with many partners and supporters, IUCN implements a large and diverse portfolio of conservation projects worldwide. Combining the latest science with the traditional knowledge of local communities, these projects work to reverse habitat loss, restore ecosystems and improve people's well-being.