A.P. Leventis Ornithological Research Institute to establish Nigeria's First Center for Species Survival
The IUCN Species Survival Commission (SSC) and the A.P. Leventis Ornithological Research Institute (APLORI) announced a groundbreaking partnership to create a Center for Species Survival (CSS) in Nigeria, located in the Amurum Forest Reserve in Jos. The official agreement was signed by the IUCN SSC Chair, Dr Jon Paul Rodríguez, and the Director of APLORI, Dr Adams Chaskda.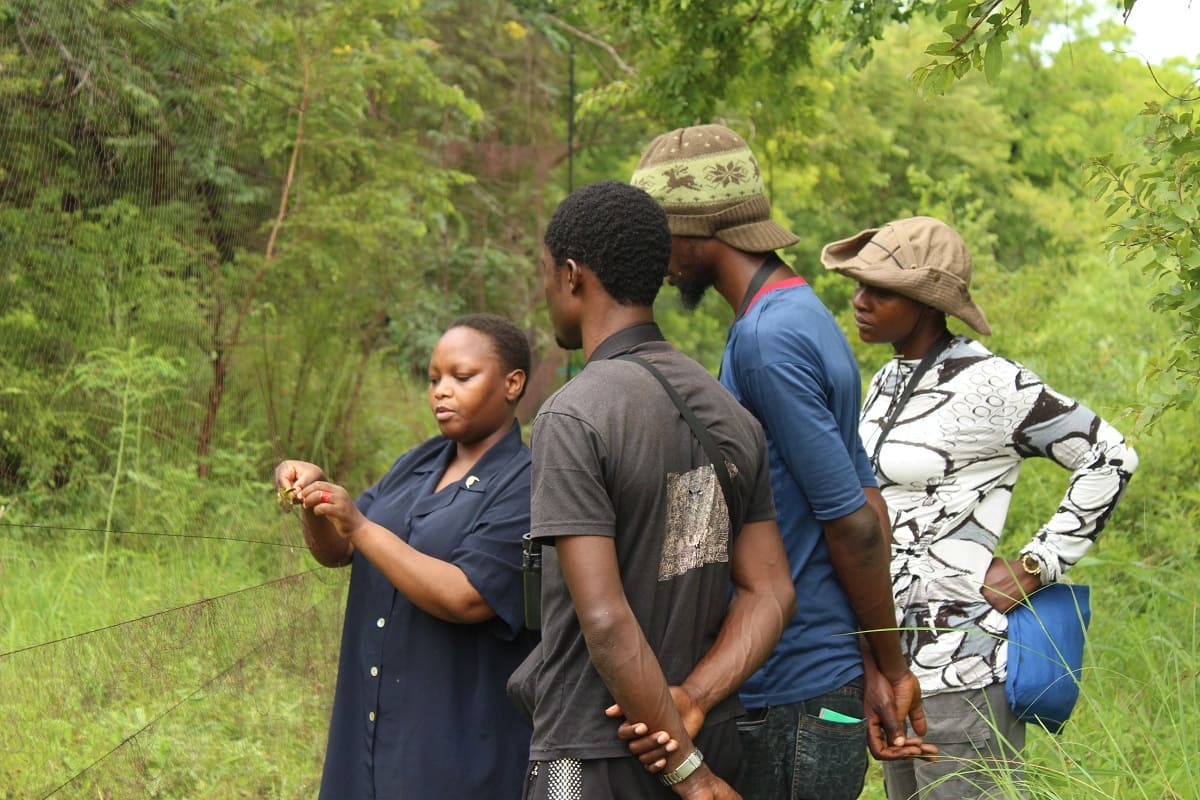 Photo: APLORI
Photo: APLORI
This agreement between the largest of IUCN's seven volunteer Commissions and the West African ornithological Institute aims to provide strategic support and capacity in catalysing assessments, planning and action for species conservation in Nigeria, and to provide capacity and training support for species conservation assessments, planning and action across the West Africa region.
"Saving species is possible, if we act more collaboratively and strategically. SSC is excited to partner with APLORI to create the first Center for Species Survival in Africa. Together we can grow understanding, foster partnerships and scale up action to protect and restore critical biodiversity in Nigeria and across West Africa," said Dr Kira Mileham, SSC Director of Strategic Partnerships. 
The Center's main goal is to address the urgent need for regional-level knowledge and understanding of birds and biodiversity status and to undertake concerted efforts for their conservation. The Center has a dual goal of improving capacity building in West Africa while also supporting the species conservation cycle. This includes training on Red List assessment, conservation planning, and action, ultimately leading to improved conservation measures and promoting a harmonious coexistence between humans and the natural world.
"At APLORI, we believe that understanding and conserving our biodiversity is not only a responsibility but also an opportunity for a sustainable future. Through our partnership with the IUCN Species Survival Commission and the establishment of the Center for Species Survival in Nigeria, we are dedicated to catalysing initiatives that will safeguard our natural heritage, develop regional capacity, and promote a balanced relationship between humanity and the natural environment," said Dr Adams A. Chaskda, Director A.P. Leventis Ornithological Research Institute (APLORI).
CSS Nigeria will catalyse initiatives aimed at understanding the status of species and implementing conservation action plans for biodiversity across the country and developing capacity focused on West Africa. Additionally, it will coordinate diverse stakeholders in developing the first comprehensive National Red List in the region and ensure that these assessments contribute, where possible, to the global IUCN Red List of Threatened Species. 
The IUCN Species Survival Commission (SSC) is collaborating with an increasing number of partners to establish Centers for Species Survival across the globe. These Centers work together with IUCN volunteer specialist groups to share expertise and capacity in scaling up strategic species conservation.
To learn more about this initiative and other Centers, click here.  
####
Download photos here
For more information or interviews please contact:
Aritzaith Rodríguez, IUCN SSC Communications Officer, ssc@iucn.org 
Becky Pati, APLORI's Publicity Officer, patibecky@gmail.com 

####
About the IUCN Species Survival Commission
With over 9,000 members in 186 territories, the Species Survival Commission (SSC) is the largest of the seven expert Commissions of IUCN and enables it to influence, encourage and assist societies to conserve biodiversity by building knowledge on the status and threats to species, providing advice, developing policies and guidelines, facilitating conservation planning, and catalysing conservation action. Learn more at www.iucn.org/ssc. 

About the A.P. Leventis Ornithological Research Institute (APLORI)
The A.P. Leventis Ornithological Research Institute (APLORI), Nigeria, West Africa is the foremost Ornithological Research Institute in West Africa. It was established in 2001 by the Leventis Foundation Nigeria which remains its principal source of funding. APLORI has three primary functions which includes capacity building for the conservation industry in West Africa, supporting crucial ornithological research in West Africa and conserving one of Nigeria's Important Bird Areas, the Amurum Forest Reserve located in Plateau State, Nigeria. The institute aims to address the lack of infrastructure and logistical difficulties by providing a well-run field station to conduct research in a tropical savannah environment. The Amurum Forest Reserve where the Institute is located hosts around one-third of the total bird species recorded in Nigeria. To fulfil its capacity development functions, APLORI offers a Master's Degree in Conservation Biology with teaching by a mix of local and international academics.