Amplifying community voices in Thailand through Citizen Journalism
IUCN and Thai Public Broadcasting Service (Thai PBS) jointly organised a series of citizen journalism trainings for local communities in Bang Pakong wetland and the Kaper Estuary- Laemson Marine National Park- Kraburi Estuary Ramsar site from 23 to 25 August and 30 August to 1 September 2019, respectively.
Photo: ©IUCN/Wanphen Thotsaphon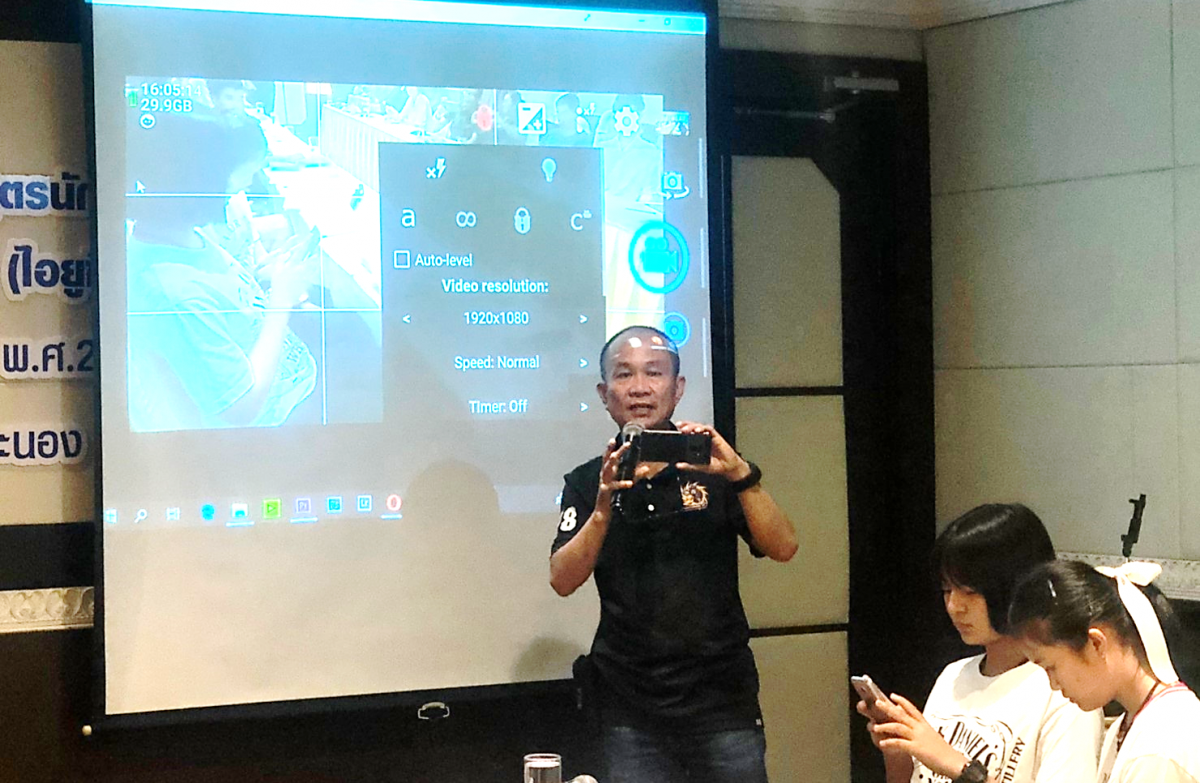 Photo: ©IUCN/Wanphen Thotsaphon
Photo: ©IUCN/Wanphen Thotsaphon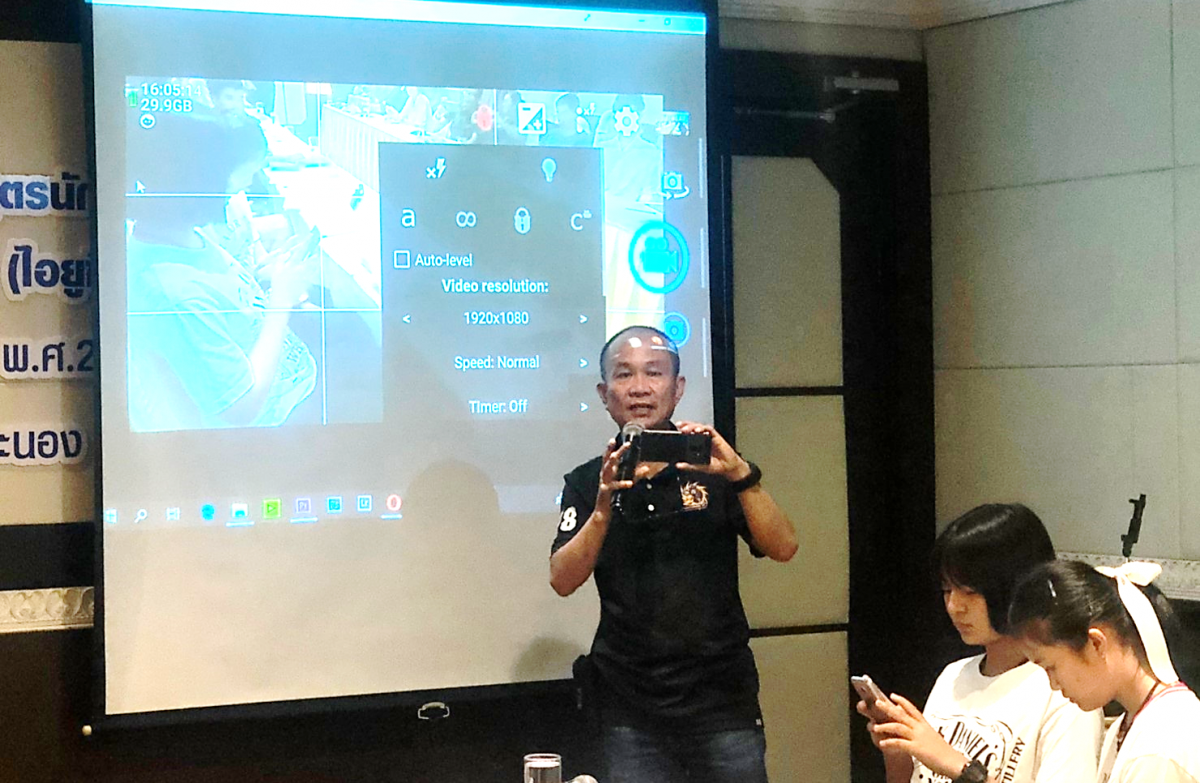 Organised as part of the Mekong WET project, the trainings aimed to enhance the reporting skills of local communities who rely on wetland resources for their survival. The trainings also helped local communites develop a better understanding of how climate change affects wetland resources. The trainings specifically highlighted the principles of citizen journalism, which include techniques on how to collect, analyse, and disseminate news using only mobile phones. Each workshop trained 15 local community members, aged 16 to 65 years old.
Ms. Supranee Kampongsun, Head of Office, IUCN Thailand Programme, kicked off the trainings by giving an overview of the Mekong WET project and introducing wetlands and climate change impacts within Thailand. She mentioned that there are 14 Ramsar sites, or wetlands of international importance in the country, making Thailand a regional leader in wetlands conservation.
"Participants here, especially youth, have a strong commitment to wetland conservation. By joining this media workshop, I am certain that their eager voices will be shared and heard by the rest of the nation." said Thotsaphon Wanphen, Field Coordinator, Mekong WET Project, IUCN Thailand Programme.
As part of the training, Mr. Phanumas Genkitpattana, Cameraman Specialist, Thai PBS introduced a mobile video editing application and explained how to edit clips taken from a phone.
"Reporting on climate change is challenging, because it is difficult to document the changes in a short period of time. We have to plan a clear storyline before going to the field. It is important to develop a story by demonstrating the phenomenon that is currently happening and how the community copes with it." said Ms. Jittima Bansang, Senior Specialist of Strategy News Planning, Thai PBS, during her session on creating meaningful content and compelling stories.
On the second day of the trainings, participants visited the wetlands to film short video clips. They interviewed local community members who discussed their livelihoods and dependence on wetland resources.    
On the final day of the workshop, the participants presented their short news reports and Thai PBS and IUCN provided feedback. In the final session, participants submitted their reports to Thai PBS's C-Site application, a news-sharing platform, which is open to the public and allows citizen journalists to share reports. The newly-trained participants agreed to submit their monthly video clips to C-Site. Thai PBS will then select the most compelling clips to be aired on their television news programme. 
"Citizen journalism is a unique way of amplifying community voices and experiences." said Ms. Worawan Wongyuen, business owner and workshop participant from Bang Pakong wetland.
___________________________
About Mekong Wet
Funded by the International Climate Initiative (IKI) of the German Federal Ministry for the Environment, Nature Conservation, Building and Nuclear Safety (BMUB), and to be implemented until 2020, the "Mekong WET: Building Resilience of Wetlands in the Lower Mekong Region" project aims to build climate resilience by harnessing the benefits of wetlands in Cambodia, Lao PDR, Thailand, and Viet Nam. Mekong WET will help these countries to address their commitments to the Ramsar Convention, an international treaty for the conservation and sustainable use of wetlands, and to achieve the Aichi Biodiversity Targets. The project is also supporting the IBRRI and the implementation of the IBRRI strategic plan 2019-2024.