Protection study of the Vjosa River Valley based on IUCN protected area standards now available
There is a need to protect the Vjosa River Valley along its full length, including its tributaries - confirms the new IUCN WCPA authored study.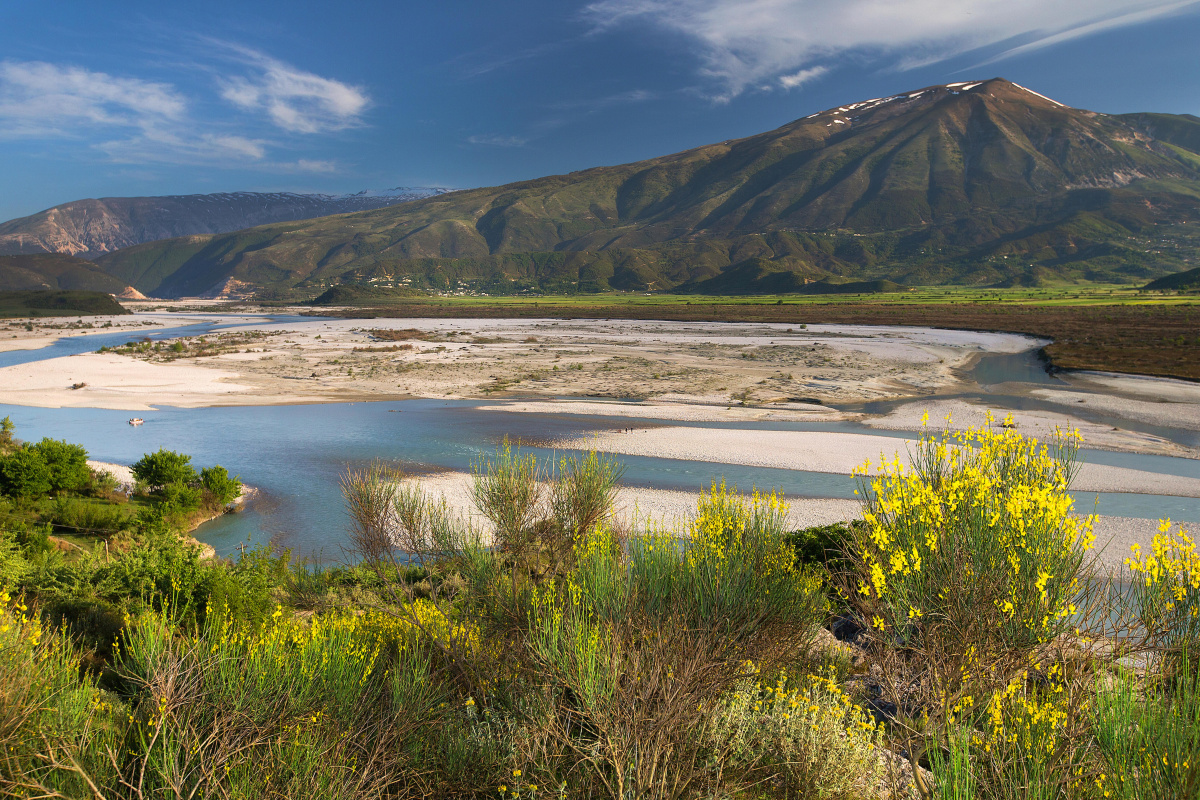 Photo: Gernot Kunz
The Protection study of the Vjosa River Valley based on IUCN protected area standards provides insight into the rationale and feasibility of declaring a protected area for the Vjosa Valley, along with the management objectives and associated protected area categories that would ensure the conservation of its key values. Authored by Dr Andrej Sovinc, IUCN WCPA Regional Vice-Chair Europe, it is expected to assist the Albanian government to apply consistent protection under national legislation.
To preserve the river's biodiversity, scenic values and traditional land use activities, the Study identified several options for the protected area designation, including as a national park. Applying the IUCN Protected Area Standards is vital for the future of the valley, as they would guide long-term protection and ensure sustainable land use. The recommendations would provide for biodiversity conservation, development of green tourism and sustainable agriculture while acknowledging the socio-economic needs and traditional practices of local communities.
Located in the transboundary area of Albania and Greece, the Vjosa River has a free-flowing course of over 270 kilometres, from its sources in the Pindos Mountains of Greece to the Adriatic Sea in southern Albania. The catchment area covers 6,704 km², around two-thirds of which is in Albanian territory.
The river valley contains a unique set of ecosystems and species, including:
eight habitat types of the highest conservation importance at the EU level;
more than 1,175 species from all taxonomic groups;
13 globally threatened animal species;
41 bird species on the EU Birds List;
78 animal and plant species listed on the EU Habitats Directives; and
at least 50 animal species and 24 vascular plants on the national Red Lists of Albania.
Additionally, the whole river corridor is important for migratory species, especially as a site for the spawning and/ or breeding of aquatic fauna.
The Protection study of the Vjosa River Valley based on IUCN protected area standards was supported by several recent studies that explore biodiversity, cultural heritage, socio-economic and land-use practices. Although this study focuses on the Albanian section of the Vjosa, it was conducted as part of the 'Vjosa/Aoos River, wild and free' project, focused on enhanced protected area management planning in Albania and Greece.
The transboundary Vjosa River project is funded by the MAVA Foundation and coordinated by EuroNatur in partnership with IUCN ECARO, Riverwatch, EcoAlbania, Pindos Perivallontiki, Wetlands International – European Association, MedINA and Tour du Valat. 
Download the Study in Albanian: Studimi për mbrojtjen e Luginës së Lumit Vjosa në bazë të standardeve të IUCN-së për zonat e mbrojtura