IUCN case study examines the interaction between aquaculture and marine conservation in Zanzibar
A new IUCN case study focuses on the coasts and coastal communities of Zanzibar that use them, analysing whether life-supporting aquaculture and marine conservation are really working, and how.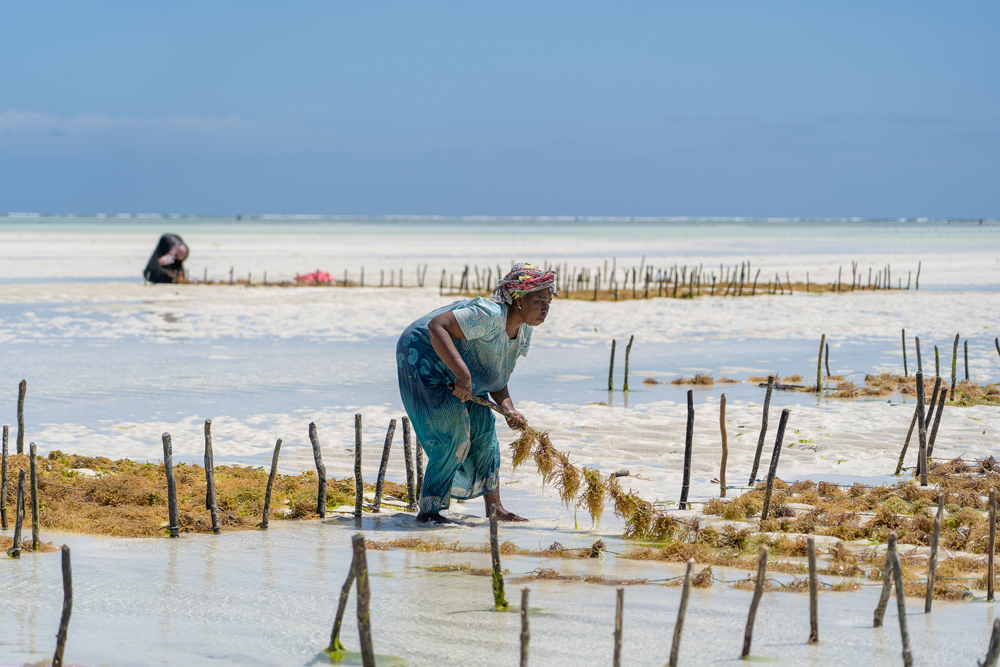 Photo: Shutterstock
While the competition for space and resources is a source of potential conflict for sectors such as tourism, seaweed farmers and fishers, ultimately all of them are dependent upon a healthy and well-managed ecosystem. This case study identifies multiple synergies between the sectors where collaboration has proved beneficial to both parties.
Research has found that 80% of aquaculture activities in Zanzibar are taking place within the archipelago's marine protected areas (MPAs), also called Marine Conservation Areas (MCAs), making it a good case study.  Positive and negative interactions between the aquaculture activities, the MPAs and local communities are explored in the document.
Data on MPAs and conservation efforts, and on aquaculture activities in Zanzibar are gathered and presented in this short and concise document. The author, Raphaëla le Gouvello, and the rest of the project team worked closely with local authority representatives to validate the information contained in it.
The study has been developed in the context of the AquaCoCo project and financed by the French Development Agency, under the umbrella of the France-IUCN Partnership. This case study is the first of a series within a worldwide catalogue on Aquaculture and Marine Conservation.
The AquaCoCo project aims at identifying synergies between sustainable development of coastal communities, aquaculture, and marine and coastal conservation. It falls within the overall objective of strengthening the sustainable development and socio-ecological resilience of coastal and island communities by providing the means to address climate change and pollution, and improving food security and socio-economic stability, particularly in tropical areas (coral and mangrove ecosystems).
IUCN Global Marine and Polar Programme and the Ecosystem-based Aquaculture Group (E-bAG) of the IUCN Commission on Ecosystem Management (CEM) are working jointly to move forward on addressing the important issue of sustainable aquaculture.
Learn more:
IUCN CEM Ecosystem-based Aquaculture Group (E-bAG)
For more information, please contact: aurelie.spadone@iucn.org