Sathish Sundaram, 2021 International Ranger Award Winner
Learn more about the inspiring work of Sathish Sundaram of India, one of the winners of the IUCN WCPA International Ranger Award in 2021.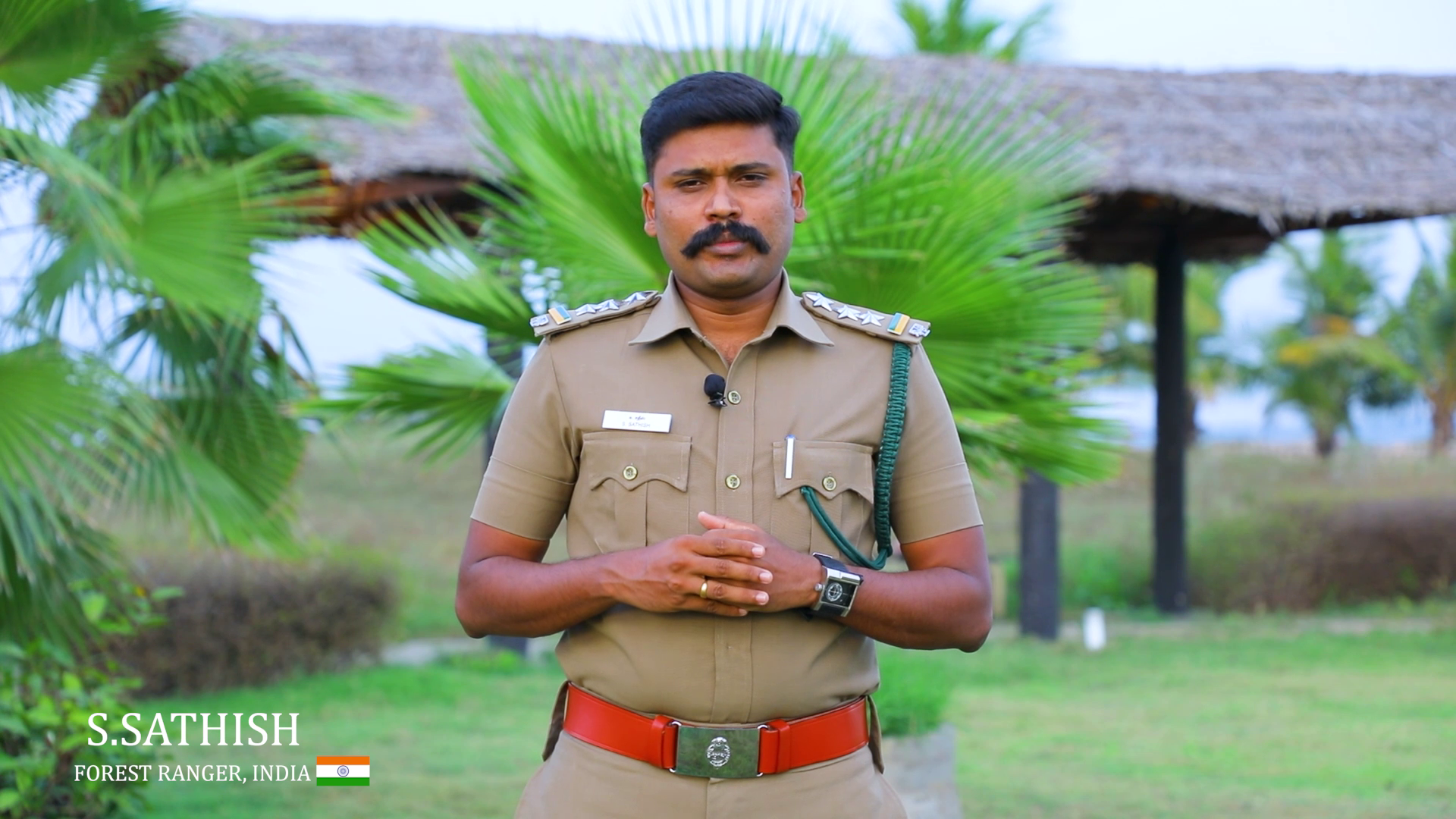 Photo: Tamil Nadu Forest Department
Working on the beaches and in the waters of the Gulf of Mannar Marine National Park, India, Sathish Sundaram has rescued numerous dolphins and dugongs from fishing nets and strandings, successfully incubated record numbers of Olive Ridley Turtle eggs, led mangrove restoration, and organised underwater plastic clean-ups.
Through targeted and responsive patrols, he has dramatically reduced wildlife crime in the National Park. By collecting evidence of more than 100 poaching attempts, he has enabled the recovery of the Park's sea cucumber population. He maintains close contact with local communities and has enlisted the help of fishers and local people to protect dugongs and their habitats.
To help communities benefit from conservation, he has initiated 'Kaarankaadu Community-based Ecotourism', which has been recognised for its success by the National Biodiversity Authority.