Meet inspiring PANORAMA Solution Providers: David Parreño, Blue Ventures, Madagascar
This new series is about opening a space for PANORAMA Solutions Providers, to express their perceptions and perspectives on global issues. We aim at valuing their knowledge and know-how as well as collecting their recommendations and needs for upscaling and accelerating the impacts of their solution. We want to discuss about their vision for the future, and get their opinion on global decision-making processes, such as the UNFCCC, the CBD, and the Ocean Conference.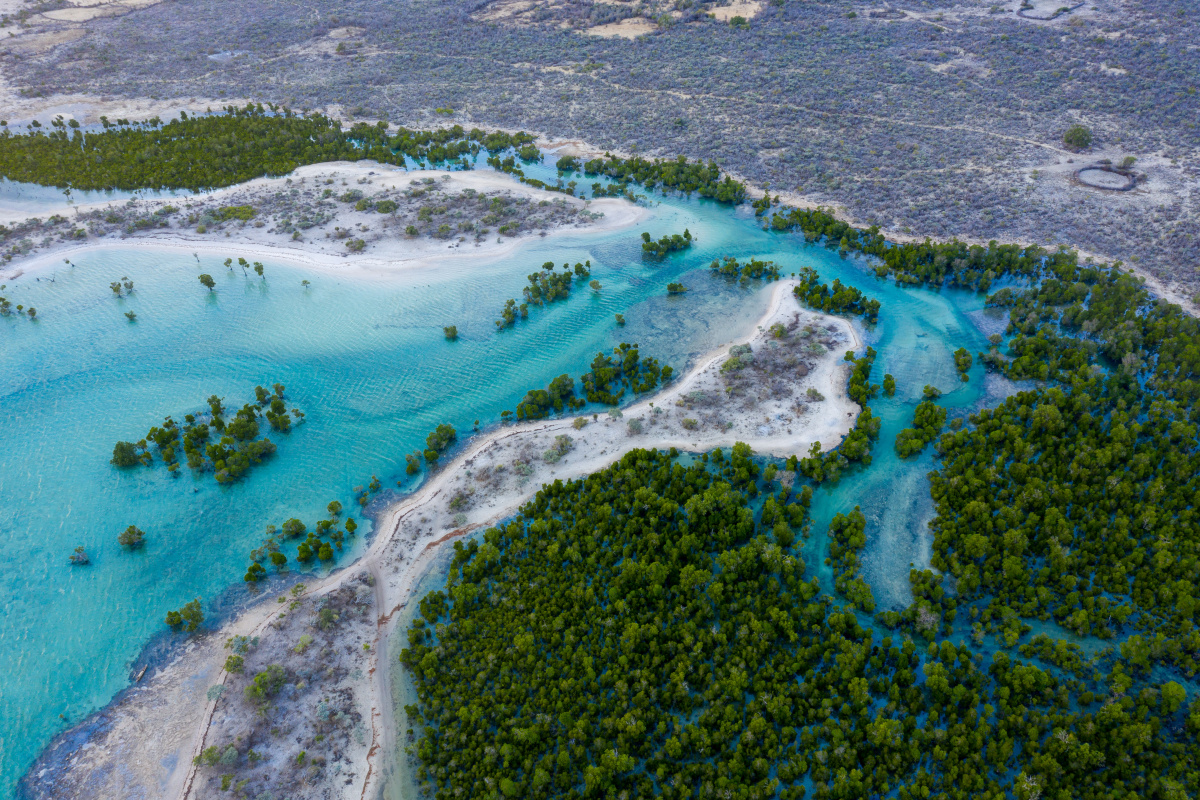 Photo: Louise Gardner / Blue Ventures
David Parreño, Blue Ventures
David Parreño Duque is Field Programmes Support Manager for Blue Ventures, and a former site leader for Andavadoaka (south-western Madagascar), in charge of the area of the Velondriake Locally-Managed Marine Area. Velondriake is home to the Tahiry Honko mangrove restoration project, winners of the Pathfinder Award 2021, for the Climate Change category. Blue Ventures has been involved in the Velondriake initiative since the start, providing technical, financial and logistic help to the local community. 
In conversation with Cécile Fattebert, IUCN Protected and Conserved Areas.
1. What makes your blue carbon project successful?
What makes it successful is that it is a complete solution: mangrove management, blue carbon and the socio-economic aspects, as the communities get money from the blue carbon. Their main priority is school fees, but there are other priority actions to develop the area. It is an integrative approach.
2. You mentioned the challenge related to a lack of clear policy on carbon credit benefit sharing mechanism in the legal framework of Madagascar's government. How have you managed to overcome this challenge?
Blue Ventures encourages the sustainable use of our natural resources and we are in collaboration with the Madagascan government to fully understand the laws in place around mangrove use and how the government and communities can work together to enable sustainable use (which the law currently does not allow). This collaboration is often hampered by the frequent change in staff within the government, challenging progress. The political issues regarding the sale of carbon credits have meant that money is delayed and/or reduced before it gets to the communities, which can demotivate them. Blue Ventures hopes to highlight these issues through its recent paper detailing key policy-related challenges that was presented at COP26 in Glasgow last month.
3. What is your vision for the future of blue carbon? And how could the actors working at the global scale contribute to it?
We know that mangroves and seagrass can stock the most carbon. RSET (a tool that measures the elevation of soil, that we use to monitor mangrove management impacts, because if we cut mangroves, the carbon goes into the ocean and massive erosion is created) is used every year. The vision is to make sure that these credits are done in a quick manner, so that the community should get the money instantly, so maybe partner with tech companies, to develop an app' (once the access to internet / phone signal is provided), that provides quick system of monitoring and calculate the amount of climate finance, to help with immediate calculation. We need a quick and agile system, also providing the money through phones (not cash). With sustainable mangrove harvesting. We would like to implement blue carbon projects along the coast, but should be upscaled even further to Africa and Latin America. REDD+ office in Antananarivo could be the one centralising the data in Madagascar.
4. COP26 was held in Glasgow at the beginning of November. Have you followed some of the events? Or heard about specific outcomes? How do you link your efforts on the ground – blue carbon generation by conserving and restoring mangroves – and the global issues and decision-making processes happening in such conferences? What would you tell the decision-makers to do to support your work?
The link is quite direct, because we help mitigating the Climate Change. We were disappointed by the decisions at COP on these areas, as we were expecting more engagement from the governments. It seems that we reached the consensus that we are in a bad situation, but not enough actions to overcome the challenges are taken. Scientists should not put deadlines, as it doesn't put people into action. The ecosystems will be destroyed if the temperatures continue to grow, but many people don't live by these ecosystems and won't change their ways of life. We should communicate differently. PANORAMA Pathfinder Award has a category on technology, and it's important. Tech is very important, and has always helped us, as humans. It could now help us fight climate change. However, tech also helps adapt to climate change negative effects in wealthy countries, and this unfortunately contributes to the lack of visibility of climate change negative impacts in the wider world. For groups of NGOS, like think tanks, brainstorming and knowledge exchange is good. The COP26 for example provides an opportunity to discuss together on the same issues and get inspiration.
There were yet some positive outcomes at CoP26, overall: a convergence of many sectors (governments, civil society, finance, etc) providing momentum, the recognition eventually that climate is an issue for all, Nature based Solutions as mitigation measures were recognised (e.g. keeping carbon locked away in healthy ecosystems), indigenous communities and the role of climate and conservation justice was recognised, and science at the fore – climate denial is not an option anymore.
How could the global arena contribute to my work? The 1% of the richest people earn the same amount of money as the rest of the planet. We have an opportunity for companies to buy these carbon credits, to contribute to climate change mitigation. Global organisations could help channel this money, so that the credits go directly to local communities. They can make the link. We need to avoid having big companies or wealthy countries doing greenwashing by buying carbon credits, while they pollute at the same time. Global organisations should work on how to avoid greenwashing, by adding measures (e.g. if a company buys credits, then they should also fight against climate change in other fronts). The same applies to countries.