IUCN advises in-danger status for Yemen's Socotra Archipelago World Heritage site
Uncontrolled development, unsustainable fisheries and invasive species threaten Yemen's Socotra Archipelago, according to the International Union for Conservation of Nature (IUCN), which recommends placing the site on the List of World Heritage in Danger.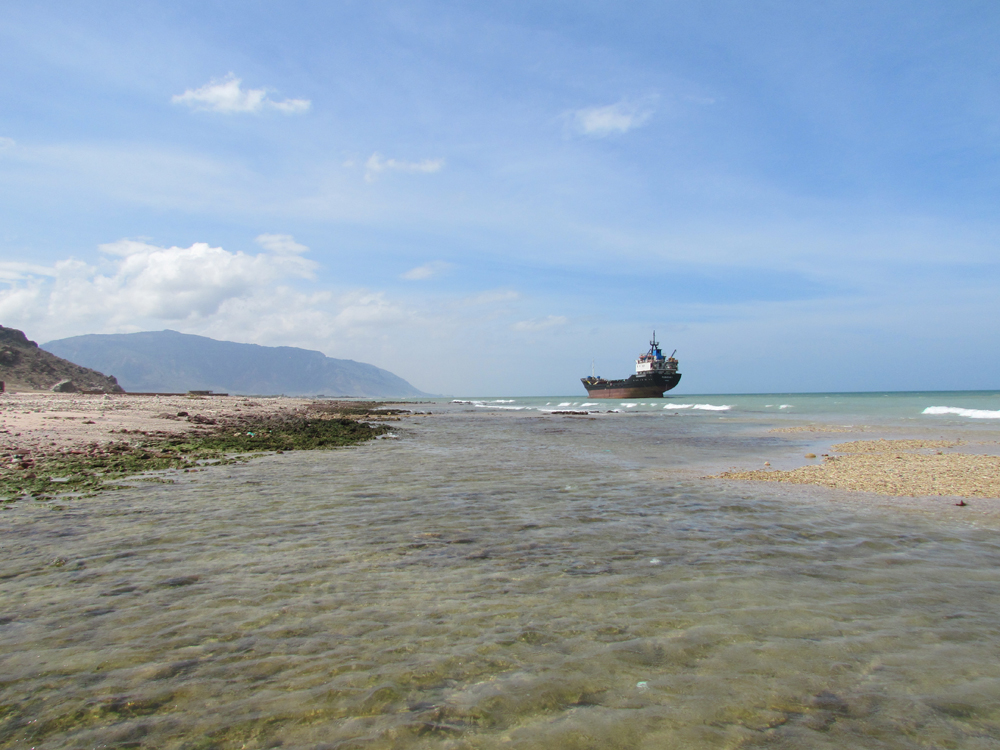 Photo: IUCN / Ismail Mohammed
IUCN's recommendation is based on reports by the United Nations and international media – among other sources – of uncontrolled development on Socotra Island, primarily related to private investment in the area. These include leisure resorts in environmentally sensitive areas, which damage coral reefs and turtle nesting beaches, and fish export facilities which put pressure on traditional fisheries and are increasing fish prices, making them unaffordable for local people.
"Socotra's otherworldly natural treasures are fascinating to behold but they are also critical for the survival of those living on the archipelago," says Inger Andersen, Director General of IUCN. "Socotra's nature is unique and irreplaceable, and it is our collective responsibility to safeguard it. IUCN stands ready to work with its partners to urgently address the dire threats affecting this exceptional site and its people."
Often described as the 'most alien-looking place on Earth' or 'the Galápagos of the Indian Ocean', Socotra Archipelago is located 380km off the coast of Yemen. It is home to exceptionally diverse marine life and distinct species of plants, reptiles and birds – many of which are found nowhere else on the planet, such as the dragon's blood tree and the Socotra buzzard, both assessed as Vulnerable by the IUCN Red List of Threatened Species™.
Due to its remoteness, Socotra has so far escaped civil conflict affecting other parts of Yemen. However, it has become increasingly isolated due to difficult access, especially after two cyclones destroyed villages, roads, electricity and water facilities as well as trees in 2015. The cyclone Mekunu, which hit Socotra in May 2018, has caused further damage and loss of life. Such intense storms are thought to be rare in this part of the Indian Ocean.
According to IUCN's recommendation, the site's fragile ecosystem is now also threatened by non-native species introduced by uninspected cargoes and exotic vegetation planted on road-sides. Invasive alien species are the number-one threat to all natural World Heritage sites, followed by climate change, according the IUCN World Heritage Outlook released in November 2017.
"Socotra Archipelago is facing a multitude of threats and many of them stem from fast-paced human activities which must be controlled," says Peter Shadie, Senior Adviser on World Heritage at IUCN. "Placing the site on the List of World Heritage in Danger can help mobilise equally fast-paced action to secure Socotra's conservation while responding to the needs of local people."
IUCN is the advisory body on nature to UNESCO's World Heritage Committee. This year, it has provided advice on 58 natural World Heritage sites facing threats and has evaluated nine sites aspiring for World Heritage status due to their natural values. The World Heritage Committee will take decisions at its annual meeting in Bahrain from 24 June-4 July.
Follow IUCN at the 42nd session of the World Heritage Committee meeting on www.iucn.org/42whc.