Call for application: Sea turtle conservation volunteer programme in Hon Cau Marine Protected Area (MPA) - Summer 2023
IUCN Viet Nam and Hon Cau MPA are pleased to announce the call for sea turtle conservation volunteer programme 2023 in Hon Cau MPA, Binh Thuan Province.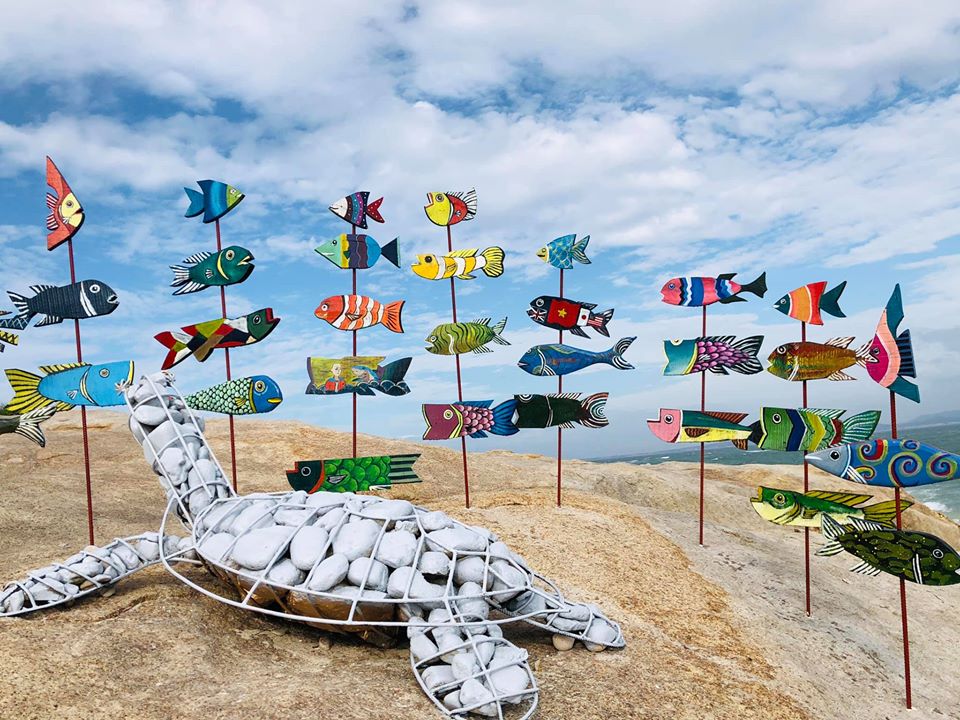 Photo: A model about sea turtles and marine species was designed by IUCN volunteers and displayed at Hon Cau MPA © IUCN Viet Nam
The call is open for all Vietnamese citizens from 20 – 50 years old and interested in wildlife conservation and environmental protection. There are three options for volunteers to choose and each trip will last for 7 days with 8 volunteers/trip: (i) 10 -16 August, (iii) 24-30 August, (iv) 7-13 September.
Please see the programme details (in Vietnamese) for further information about requirements and responsibilities.